Voici mes prochains rendez-vous de cet automne 2018 :
Here are my next venues this fall 2018 :
17 NOV – 16 DEC | SNAA  'SALON NATIONAL DES ARTISTES ANIMALIERS' BRY-SUR-MARNE (77)

http://www.artistes-animaliers.com
21 NOV – 02 DEC | GRANDE EXPOSITION PERSONNELLE  CROISSY-SUR-SEINE (78)
Comme tous les deux ans, je vous convie à la Chapelle Saint Léonard de Croissy-sur-Seine pour y retrouver un grand nombre de mes créations les plus récentes. Je serai accompagnée des sculpteurs Pascal Chesneau et Claude Petitjean. Le vernissage aura lieu sur place le vendredi 21 novembre.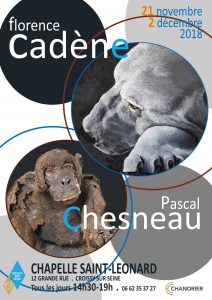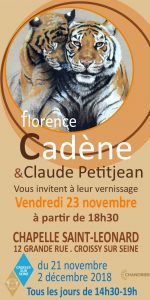 As every two years, I invite you to Saint Leonard Chapel of Croissy-sur-Seine to find many of my most recent creations. I will be accompanied by the sculptors Pascal Chesneau and Claude Petitjean. The opening will take place on Friday November 21st.
07 DEC – 09 DEC | VENTES DE NOËL  CROISSY-SUR-SEINE (78)
Une dernière occasion cette année de découvrir mes œuvres, et notamment un grand nombre de petits formats propices aux cadeaux pour les fêtes.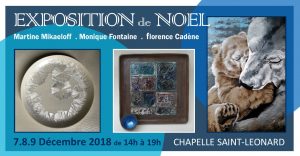 A last opportunity this year to discover my works, including a large number of small formats for your holiday gifts.